The Internet of Things (IoT) is undoubtedly a very hot topic across many companies today. Firms around the world are planning for how they can profit from increased data connectivity to the products they sell and the services they provide. The prevalence of strategic planning around IoT points to both a recognition of how connected devices can change business models and how new business models can quickly create disruption in industries that were static not long ago.
One such model shift is that from selling products to selling a solution to a problem as a service. A pump manufacture can shift from selling pumps to selling "pumping services" where installation, maintenance, and even operations are handled for an ongoing fee. This model would have been very costly before it was possible to know the fine details of usage and status on a real time basis, through connected sensors.
We have witnessed firms, large and small, setting out on a quest to "add IoT" to existing products or innovate with new products for several years. Cost is perhaps at the forefront of the thinking, as investments like this are often accountable to some P&L owner for specific financial outcomes.
It is difficult to accurately capture the costs of such an effort, because of iterative and transformative nature of the solutions. Therefore, I advocate that leaders facing IoT strategic questions think in terms of three phases:
Prototyping
Learning
Scaling
Costs of Developing an IoT Prototype
I am a firm believer that IoT products and strategies begin with ideation through prototype development. Teams new to the realities of connected development have a tremendous amount of learning to do, and this can be accelerated through prototyping.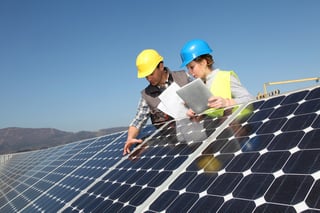 There is a vast ecosystem of hardware and software platforms that make developing even complex prototypes fast and easy. The only caveat is that the "look and feel" and costs associated with the prototype need to be disregarded.
5 Keys T0 IOT Product Development
Interfacing off-the-shelf computers (like a Raspberry Pi) to an existing industrial product to pull simple metrics and push them onto a cloud platform, can be a great first step. AWS IoT is a great place for teams to start experimenting with data flows. At $5 per million transactions, it is not likely to break the bank.
1. Don't optimize for cost in your prototype, build as fast as you can.
Cost is a very important driver in almost all IoT projects. Often the business case for an IoT product hinges on the total system cost as it relates to incremental revenue or cost savings generated by the system. However, optimizing hardware and connectivity for cost is a difficult and time consuming effort on its own. Often teams are forced by management to come to the table during even ideation with solutions where the costs are highly constrained.
A better approach is to build "minimum viable" prototypes to help flesh out the business case, and spend time thereafter building a roadmap to cost reduction. There is a tremendous amount of learning that will happen once real IoT products get in front of customers and the sales team. This feedback will be invaluable in shaping the release product. Anything you do to delay or complicate getting to this feedback cycle will slow getting the product to market.
2. There is no IoT Platform that will completely work for your application.
IoT Platforms generally solve a piece of the problem, like ingesting data, transforming it, storing it, etc. If your product is so common or generic that there is an off the shelf application stack ready to go, it might not be a big success anyways. Back to #1, create some basic and simple applications to start, and build from there. There are likely dozens of factors that you didn't consider like: provisioning, blacklisting, alerting, dashboards, etc. that will come out as your develop your prototype.
Someone is going to have to write "real software" to add the application logic you're looking for, time spent looking for the perfect platform might be wasted. The development team you select will probably have strong preferences of their own. That said, there are some good design criteria to consider around scalability and extensibility.
3. Putting electronics in boxes is harder and more expensive than you think.
Industrial design, designing for manufacturability, and design for testing are whole disciplines unto themselves. For enterprise and consumer physical products, the enclosure matters to the perception of the product inside. If you leave the industrial design until the end of a project, it will show. While we don't recommend waiting until you have an injection molded beauty ready to get going in the prototype stage, don't delay getting that part of your team squared away.
Also, certification like UL and FCC can create heartache late in the game, if you're not careful. Be sure to work with a team that understands the rules, so that compliance testing is just a check in the box, and not a costly surprise at the 11th hour.
4. No, you can't use WiFi.
Many customers start out assuming that they can use the WiFi network inside the enterprise or industrial setting to backhaul their IoT data. Think again. Most IT teams have a zero tolerance policy of IoT devices connecting to their infrastructure for security reasons. As if that's not bad enough, just getting the device provisioned on the network is a real challenge.
Instead, look at low cost cellular, like LTE-M1 or LPWA technologies like Symphony Link, which can connect to battery powered devices at very low costs.
5. Don't assume your in-house engineering team knows best.
This can be a tough one for some teams, but we have found that even large, public company OEMs do not have an experienced, cross functional team covering every discipline of the IoT ready to put on new product or solution innovation. Be wary that your team always knows the best way to solve technical problems. The one thing you do know best is your business and how you go to market. These matter much more in IoT than many teams realize.
(source: https://www.link-labs.com/blog/5-keys-to-iot-product-development)
Learning – Building the Business Case
Firms cannot develop their IoT strategy a priori, as there is very little conventional wisdom to apply in this nascent space. It is only once real devices are connected to real software platforms that the systemic implications of the program will be fully known. For example:
A commodity goods manufacturer builds a system to track the unit level consumption of products, which would allow a direct fulfillment model. How will this impact existing distributor relationships and processes?
An industrial instrument company relied on a field service staff of 125 people to visit factories on a routine schedule. Once all instruments were cloud connected, cost savings can only be realized once the staff size is reduced.
An industrial convenience company noticed a reduction in replacement sales due to improved maintenance programs enabled by connected machines.
Second and Third order effects of IoT systems are often related to:
Reductions in staffing for manual jobs becoming automated.
Opportunities to disintermediate actors in complex supply chains.
Overall reductions in recurring sales due to better maintenance.
Costs of Scaling IoT
Certainly complex IoT programs that amount to more than simply adding basic connectivity to devices sold, involve headaches ranging from provisioning to installation to maintenance.
Cellular connectivity is an attractive option for many OEMs seeking an "always on" connection option, but the headaches of working with dozens of mobile operators around the world can become an problems. Companies like Jasper or Kore exist to help solve these complex issues.
WiFi has proven to be a poor option for many enterprise connected devices, as the complexity of dealing with provisioning and various IT policies at each customer can add cost and slow down adoption.
Conclusion
Modeling the costs and business case behind an IoT strategy is critical. However, IoT is in a state where incremental goals and knowledge must be prioritized over multi-year project plans.
Source: https://www.link-labs.com/blog/cost-of-iot-implementation